Theo James: Versatile actor with captivating looks and a magnetic presence in film and TV, known for 'Divergent' and 'White Lotus" (Biggest Shirtless Gallery)
Theo James, with his stunningly attractive visage, possesses a face that's truly captivating. His sharp jawline neatly frames his remarkable features, making it impossible to resist his magnetic allure. His deep, expressive eyes convey a multitude of emotions, and their color shifts like a fascinating enigma, oscillating between hazel and green, adding an extra layer of intrigue to his gaze.
Theo's well-defined cheekbones bestow an air of sophistication upon his appearance, while his impeccably groomed, often rugged beard hints at a adventurous side that complements his more refined attributes.
Yet it's not just his facial characteristics that set Theo James apart in the realm of male beauty. His tall, athletically sculpted physique radiates strength and self-assurance, boasting a toned form that signals his commitment to fitness and maintaining his physical prowess.
Theo's broad shoulders and lean, finely shaped body exude both robust masculinity and polished elegance. Coupled with his captivating facial charm, Theo James epitomizes a timeless, irresistible charisma that leaves an enduring impression on those fortunate enough to experience his presence, whether on screen or in person.
Early Life and Education
Full Name: Theodore Peter James Kinnaird Taptiklis
Born on December 16, 1984, in High Wycombe, England.
Son of Philip Taptiklis, a business consultant, and Jane Taptiklis, who worked in the National Health Service.
Has Greek and Scottish ancestry.
Raised in Askett, England.
Attended Aylesbury Grammar School.
Earned an undergraduate degree in philosophy from the University of Nottingham.
Trained at the Bristol Old Vic Theatre School.
Acting Career
Made his television debut in "A Passionate Woman" in 2010.
Notable early role as Kemal Pamuk in "Downton Abbey" (2010).
Appeared in the horror series "Bedlam" (2011) as Jed Harper.
Starred in "The Inbetweeners Movie" (2011) as James.
Gained recognition for his role as Tobias "Four" Eaton in "Divergent" series (2014-2016).
Performed his own stunts in the "Divergent" series.
Starred in "Golden Boy" (2013) as Detective Walter William Clark Jr.
Executive produced and played Sidney Parker in the series "Sanditon" (2019).
Launched his own production company, Untapped.
Starred in "Archive" (2020) as a robotics scientist.
Appeared in the TV series "The Time Traveler's Wife" (2022) as Henry DeTamble.
Featured in the dark comedy series "The White Lotus" (2022).
Acted in films like "Underworld: Awakening" (2012) and "Underworld: Blood Wars" (2016).
Portrayed Michael in "Backstabbing for Beginners" (2018).
Played Will Younger in the Netflix film "How It Ends" (2018).
Starred in "London Fields" (2018) alongside Amber Heard and Jim Sturgess.
Personal Life
Married Irish actress Ruth Kearney.
Met Ruth Kearney at the Bristol Old Vic Theatre School.
They have a daughter born in 2021.
Co-founded the London-based band Shere Khan.
Became the brand ambassador for Hugo Boss fragrances for men in 2015.
Active supporter of refugees' rights and humanitarian efforts, including a visit to Greece with UNHCR.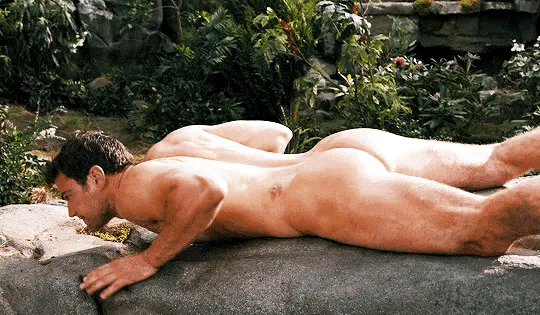 Full Theo James Shirtless Gallery