Hunter Doohan Movies and TV Shows. When it comes to emerging talents in the world of entertainment, Hunter Doohan is a name that deserves recognition.
With a natural gift for acting and a magnetic presence on screen, Hunter has made a name for himself in both movies and TV shows.
His versatility and range as an actor has earned him critical acclaim, and his popularity among audiences continues to grow.
A Rising Star with a Promising Career
Hunter Doohan is a young actor making waves in Hollywood with his impressive range and natural talent.
He has already made a name for himself in the industry with his roles in TV shows and movies, showcasing his versatility and dedication to his craft.
With his promising career ahead of him, Hunter Doohan is one to watch out for in the entertainment world.
A Look into Hunter Doohan's Bio
Hunter Doohan's passion for acting started at a young age, fostered by his participation in high school and community theatre programs.
Although he spent most of his formative years "all over the south," he called Fort Smith, Arkansas, his primary home.
After completing high school, Hunter took a leap of faith and landed an internship at Elizabeth Barnes Casting in Los Angeles, where he was able to hone his craft and gain valuable industry experience.
While pursuing his dream, Hunter worked tirelessly in various day jobs such as background extra, waiter, and Universal Studios tour guide.
His unwavering dedication to his craft and willingness to take risks has helped him succeed in the competitive world of acting.
Hunter Doohan, the heartthrob of the small screen, has revealed an intimate detail about his personal life. Although he plays a straight character, Tyler Gaplin, on-screen, he is openly gay in real life.
The news surprised some of his fans, but it's a testament to his authenticity and honesty. Hunter's love life is no secret, as he tied the knot with his partner, Fielder Jewett, in a beautiful ceremony officiated by none other than Bryan Cranston, his co-star from Your Honor.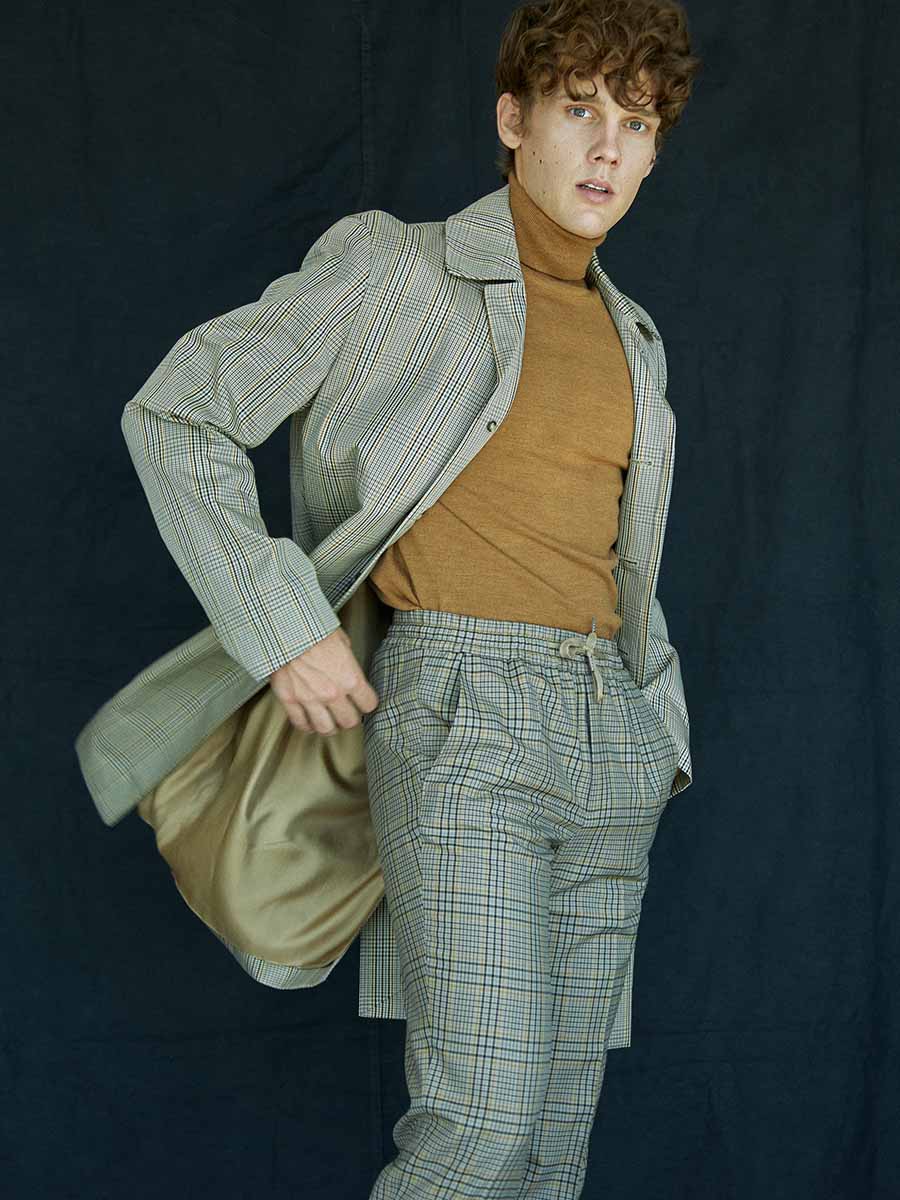 Hunter has been candid about his journey of self-discovery and recently shared a pivotal moment that helped him embrace his identity.
He revealed that his ex-girlfriend introduced him to the popular sitcom Will & Grace, which gave him a fresh perspective and helped him come to terms with his sexuality.
Hunter's courage to share his story has undoubtedly inspired many, and his openness about his identity is a reminder of the importance of being true to oneself.
Accolades and Appearances
Despite his young age, Hunter Doohan has already garnered attention and recognition for his acting skills. He received critical acclaim for his performance in the short film "Last Patrol on Okinawa."
Hunter Doohan has appeared in various TV shows and movies, including "Wednesday," "Truth Be Told," and "Westworld." In "Wednesday," he plays the character of Tyler, a barista who becomes Wednesday Addams' love interest before being revealed as the Hyde monster. His role in "Your Honor" as Adam Desiato, the son of a judge who becomes involved in a hit-and-run, showcased his dramatic acting skills.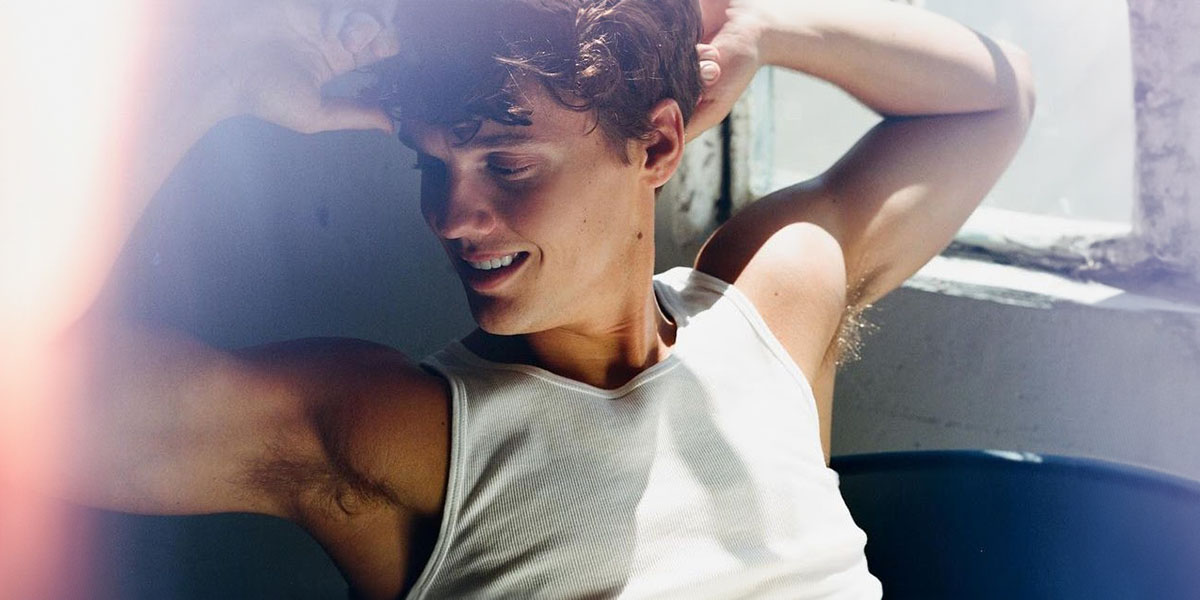 Hunter Doohan Movies and TV Shows
FULL FILMOGRAPHY
Wednesday (2022) Tyler Galpin. TV Series 2022. 9 episodes
Ringing Rocks (2022) Anson. Short 2022.
Last Patrol on Okinawa (2021) Pvt. Jimmy 'Fish' Morris. Short 2021.
Your Honor (2020) Adam Desiato.TV Series 2020–2021 .10 episodes
Truth Be Told (2019) Teenage Warren. TV Series 2019–2020. 8 episodes
Aware I'm Rare (2019) Evan.TV Series 2019. 1 episode.
What/If (2019) Tyler. TV Mini-Series 2019. 1 episode
Schooled (2019) Matt Ryan.TV Series 2019 .1 episode
Where We Disappear (2019) Ivan. 2019.
Soundwave (2018) Ben Boyles. 2018
Cagney and Lacey (2018) Sean Ward. TV Movie 2018.
Westworld (2016) Confederado Scout. TV Series 2018. 1 episode
Dirty Bomb (2018) Robert Short .2018
Step Into: Miss Laura's (2017) Levi . Short 2017
After You've Gone (2016) Craig. Short 2016.
Mosh Opera (2016) Robbie. Short 2016
The Other Client List (2015) Lemonade Man . TV Mini-Series 2015. 1 episode
Rhonda and Ruby (2014) Short 2014
Grace (2013) Tom. Short 2013
Lost Pursuit (2012) Dreamer.Short 2012
Hunter Doohan Movies and TV Shows Future
Hunter Doohan's natural talent, dedication to his craft, and promising career make him a rising star in Hollywood. With his impressive range and ability to embody complex characters, he is sure to make a mark in the entertainment industry. Keep an eye out for this young talent as he continues to shine on both the big and small screens.
As Hunter's acting career continues to flourish, his fans eagerly await his next project. With a promising future ahead of him, it is clear that Hunter Doohan is a talented actor who has made a name for himself in Hollywood.
In summary, Hunter Doohan is a rising star in the entertainment industry, with an impressive resume of movies and TV shows to his credit. From his breakout role in "Your Honor" to his latest appearance in "Wednesday," he has proven himself to be a versatile actor with the ability to bring complex characters to life.
As he continues to hone his craft, it is clear that Hunter is destined for great things. Whether he is playing a troubled teen or a barista turned monster, he always delivers a memorable performance that leaves audiences wanting more.
So if you're a fan of Hunter Doohan or just someone who appreciates great acting, be sure to check out his movies and TV shows. You won't be disappointed!
Hunter's impressive talent has not gone unnoticed, as he has received critical acclaim for his work. He was nominated for a Daytime Emmy Award in 2020 for his role as Jesse on the web series "South of Hell," which he also wrote and produced. He has also been praised for his stage performances, including his work in "The Seagull" and "Macbeth."
Despite his young age, Hunter Doohan has already significantly impacted the entertainment industry with his diverse range of roles and undeniable talent. As he continues to pursue his passion for acting and storytelling, it is clear that he will leave an indelible mark on the industry for years to come.
So, if you're looking for an actor who can effortlessly portray a troubled barista in a small Vermont town, a ruthless killer with a split personality, or any other complex character, then look no further than Hunter Doohan. He is a rising star whose work is not to be missed.
With a captivating on-screen presence and an impressive range of performances, Hunter Doohan is a true talent in the world of film and television. Whether you're a fan of his work or a newcomer to his captivating performances, one thing is certain: Hunter Doohan is an actor to watch in the coming years.